Sorry as some of you may realised I didn't post anything last week, I just made a sudden not planed trip back to Spain.
I come back this Sunday and I promised I will have eldar and tyranids updates next week.
I have been working a bit last week and I confirmed I can have the tyranids prow I always wanted, It is just a bit difficult as I have to put every tooth but you will see.
I want to post a tutorial for anyone who want to have it or just want to make a worm or anything.
And just talking in specialist games I had a very nasty idea. In reality I had already planned this, This is why I invented my space city technic. In reality it was for an even bigger project but I still cannot even think on it , I dont have space in my house. Maybe in 5 years.
I will do the real tempestus shipyard, I want to do something this big since I saw this.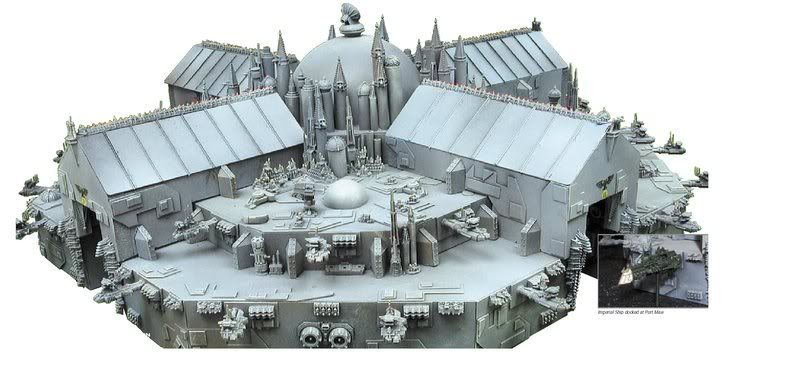 I though, OK i don't have that many spare laser cannons, but actually looking at it I don't like it, I can do something even better without willing emperor titan shoulders.
And I have a reference to work. (I guess from rogue trader RPG)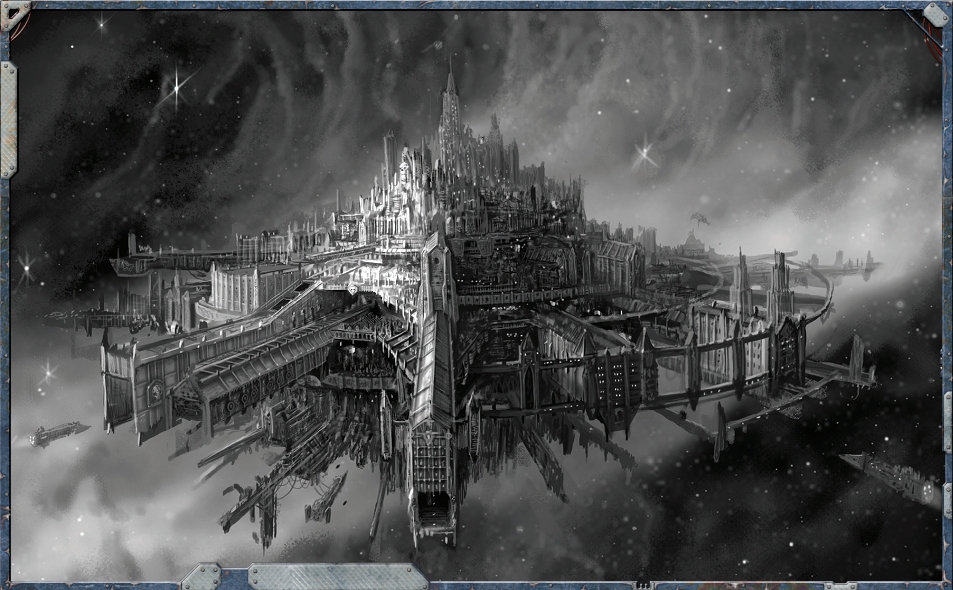 I like a lot this concept It really kick the ass of the other, a space shipyard is so enormous that It is just impossible to build something so organise and symmetric. We will see, but as you can see a space city is just a mater of ten minutes, the only problem I have while doing them is that I usually waste resin,(It is always a lot less resin than estimated) and I need more pastiline.
Unfortunately, for my readers, not for me, I will have again 2 weeks vacations in Christmas so I have just 2-3 weeks to work a bit.Witch means the space hulk and the tyranid ships will be a new years project.
Anyway sorry for not updating the blog last week end, I will prepare a series of entries just to aboid this to happend.